posted on 10/13/22 17:15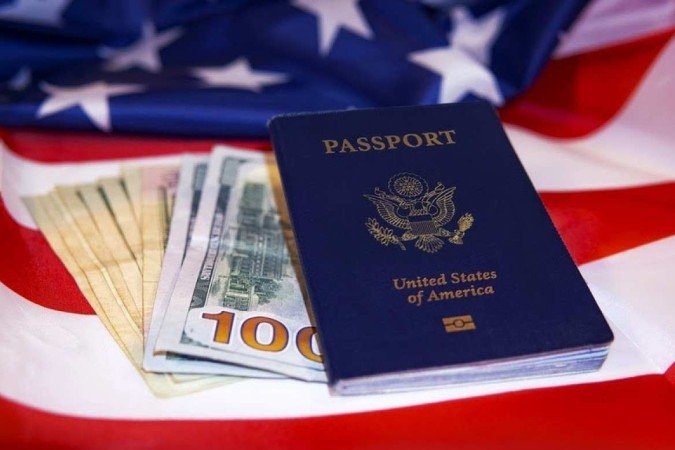 (credit: disclosure)
One of the most controversial visas in the world, the US residency permit, can raise doubts in many people. This status, and what the immigrant is allowed to do, has variations and very specific requirements for each application.
For this reason, Daniel Toledo, a lawyer who works in the field of international law, has prepared a list of five questions from Brazilians to better understand the procedures and paths to follow.
Check out the key questions below:
1. Can a Brazilian citizen who is an Italian citizen and whose visa has been canceled in the passport of the country of birth reapply?
According to Daniel Toledo, when a person has a canceled visa in a particular passport, he will have there marked the INA (Immigration and Nationality Act), the legislation that regulates all visas, whether the United States wants or not. the country. "There will be the item number, the item, and it will say it has been canceled or withdrawn due to some situation."
When a person applies for another visa, even if it is in a different passport, there is a reconciliation of all the data – father and mother name, date of birth, surname and a number of things. "In other words, they know who the citizen is anyway, regardless of the passport they use. If you had a visa canceled in a passport, depending on the situation, you can request a Waiver and resolve that document yourself," he said.
According to Toledo, you can also apply for the other passport and be refused for the same reason as it will be the same information. The additional request asks if a visa has already been refused, canceled or revoked in any way. The moment you click there, the visa is immediately refused again, because it has to undergo a consular interview.
"So I don't recommend that you do that, because instead of refusing one visa, you get two. Talk to an immigration attorney and he will be able to guide you exactly on the best way to go depending on the reason for the visa cancellation," the attorney added.
2. Can it be a problem to go through immigration with an EB-3, having already joined groups of illegal immigrants?
Going through immigration with a green card (EB-3 provides such a residence permit) is not a problem: the person is not illegal and is not doing anything illegal. This immigrant can join a group even if there are illegal people, but that doesn't mean he's encouraging anything along those lines.
According to the lawyer, on the other hand, if you are in the EB-3 application phase – that is, it has not yet been approved and does not have a green card in hand – it is not recommended to join these groups , because it gets real a problem.
"I know that US immigration has agents who follow all the videos of Brazilian Youtubers, both in the United States and abroad, in several other countries, and they also follow the groups. So what do you do in a group of people who are illegally in the United States? There are other groups, businesses, information sharing and stuff where people are cool or have nothing to do with status. If you follow channels that encourage illegal immigration or are part of these groups, you can expose yourself," explains Toledo.
3. Can I send my child to study English on a tourist visa for two to three weeks in December?
That's possible, no problem. Anyone can study in the United States on a tourist visa for up to 90 days. You do not need to apply for an F (study) permit for these kinds of situations.
4. My wife is a green card holder and has now approved I-130 (by marriage). Would you advise going to I-485 (status adjustment) already?
According to Toledo, it is immediate. "After approval, you can request the status adjustment, the work permit, or the entire application together. You can also enclose a medical examination, criminal record and complete documentation. The process will likely be much faster, assuming the person has already met all the other requirements."
5. California Police Departments Can Now Hire Immigrants With Work Permits. What is the best way for Brazilians?
Although it seems simple, it is not. You need a work permit and the question arises: which came first, the chicken or the egg? That's because you need a work permit to work, but they won't be sponsors for immigrants – that is, they won't be visa applicants.
"So what I recommend: Talk to an immigration attorney first, as he will see if you or your spouse qualifies for another visa that can give you a work permit," he explains. "For example, you want to work for the California Police Department, but your wife is an Italian citizen and can apply for the E2 visa, which will give you a work permit. Or your husband can apply for an EB2 visa – you can also apply for an EB2, change your status and get a work permit," concludes the lawyer.
Coverage by Correio Braziliense
Do you want to stay informed of the most important news from Brazil and the world? follow him Brazilian Post on the social networks. we are in Twitter, on Facebook, Instagram, TikTok and YouTube. Follow up!