One of gastronomic circuits most awaited in the state comes to its 9th edition. Pernambuco Restaurant Week starts this Thursday (13) and lasts until November 13 in more than 50 restaurants offering menus at special prices. In the same period, the 2nd edition of the Restaurant Week's Burger Gourmet festivalwith burgers serving two combo options.
native ingredients
In this edition, the event honors the journalist and anthropologist Bruno Albertim, who conducts important research in the area of Gastronomy. He was in charge of selecting the inputs that should have been in producing the menus. They are centuries-old ingredients, such as cassava, sweet potatoes, sweet potatoes, sweet potatoes and vegetables such as okra, pumpkin and gherkin.
"When they got here, The Portuguese colonists were forced to allow themselves to be colonized by the ingredients of the earth. In the absence of the grain with which they are historically accustomed, they adopted, in the form of bread and flour, for example, the manioc cabocla of the villages. Those tubers they have, in many ways, historical Brazilian and, in the hands of new and new chefs, buy contemporary preparations that signal the codes of a cosmopolitan and at the same time ancestral cuisine ", explains Albertim.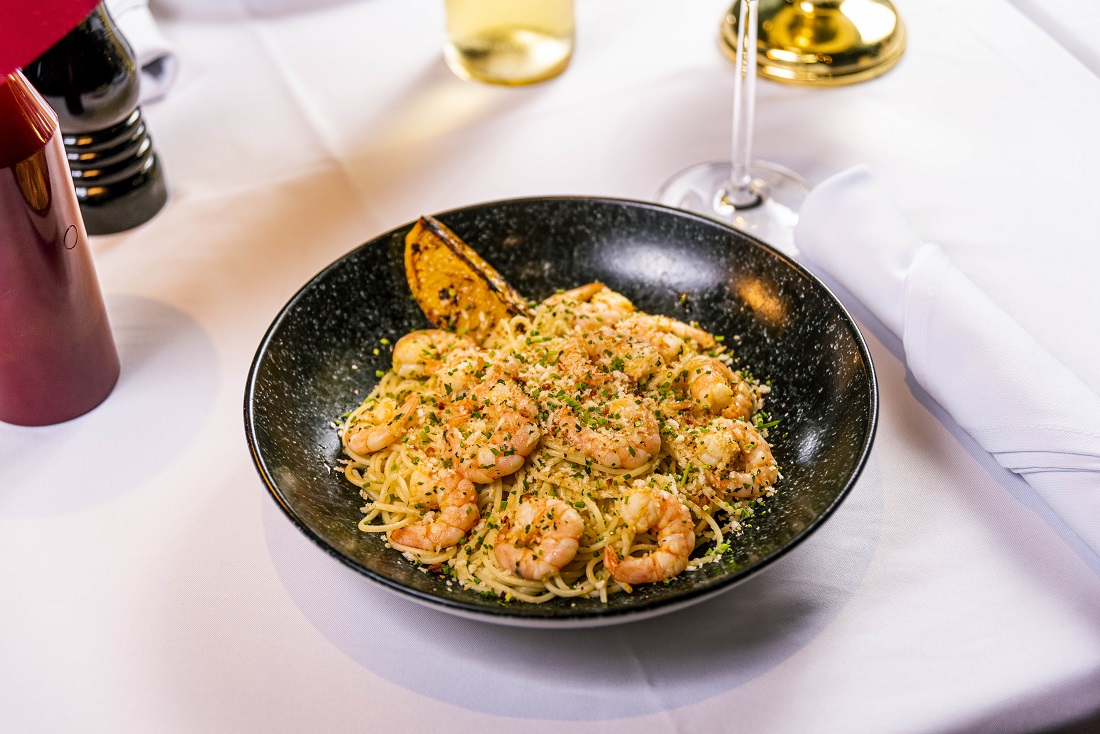 Main course – Vasto Restaurante (Photo: Advertisement)
News on the edition
In collaboration with the Municipality of Recife, through the Recife Center Cabinet, PRW will offer the Recentro menu in ten participating restaurants located in the Recife, Santo Antônio and São José neighborhoods. These restaurants will also receive a SEBRAE qualification. According to the organizer Léo Barbosa, in this edition there is a substitution of classic recipes with local proposals.
Therefore, it is worth checking the menus designed in this prospect of enhancement of the territory. The menus have been divided into four categories, namely Recentro (R $ 41.90), Standard (lunch: R $ 49.90 and dinner: R $ 64.90), Plus (lunch: R $ 68.90 and dinner: R $ 89.90) and Premium (lunch: R $ 79.90 and dinner: R $ 79.90 and dinner: R $ 99.90) All include starters, main course and dessert. The Burger Gourmet category, with burgers and side dishes, costs between R $ 31.90 and R $ 40.90.
As in all editions, each menu sold will have the value of R $ 1 destined for some social service. This time it's for the Clarion project – Community of New Prophets. The desserts of this edition use Degusta products and the pairing proposal is made with Ingá wines.
Service:
Check the menus here
Instagram: @pernambucorestaurantweek
List of participating houses:
Ancestral Kitchen Altar
Address: Rua Frei Cassimiro, 449, Santo Amaro
Phone: 99800-1090
Instagram: @altacozinhaancestral
Menu here
Rio Branco warehouse
Address: Av Rio Branco, 155, Recife
Phone: 3032-4586
Instagram: @athe defender of the earth
Arsenal of Taste
Address: Rua da Guia, 165
Phone: 3019-2800
Instagram: @arsenaldosabor
Cafeteria & Artisan Cuisine
Address: Rua José Higino, 212, Madalena
Phone: 99972-8497
Instagram: @ artisanocafè
Menu here
Babylon station
Addresses: Rua Nestor Silva, 162, Santana and Rua Alfândega, nº 35, Recife
Phone: 98735-0662
Instagram: @babylon.station
Cous Cous Bar
Address: ave. Fernando Simões Barbosa, 170, Boa Viagem
Phone: 3072-5272
Instagram: @bardocuscuz
Bode not
Addresses: Rua São Miguel, 1401, Afogados; street Dr. João Guilherme Pontes Sobrinho, 245, Boa Viagem; Ave. min. Marcos Freire, 407, Bairro Novo, Olinda
Phone: 3429-8813
Instagram: @bodedono
flying ox
Address: Rua da Guia, 93, Bairro do Recife
Phone: 3126.0876
Instagram: @boivoador
Marine butcher
Address: Rua Prudente de Morais, 168, Carmo, Olinda
Phone: 99246-8201
Instagram: @boucheriemarine
He's going to the bistro
Address: Rua Cap. Rebelinho, 519, Pina
Telephone: 3034.0008
Instagram: @cavabistro
Market coffee
Address: Rua das Caldas, 154, São José
Phone: 98129-9101
Instagram: @cafedomercadobrasil
Tony's corner
Address: ave. Conselheiro Aguiar, 2775, Boa Viagem
Phone: 99974-6639
Instagram: @cantinhodotony
Carlitos Burguer
Address: Av. José Gonçalves de Medeiros, 84, Madalena and Rua Prof. Trajano de Mendonca, 340, Torre
Phone: 3228-5717
Instagram: @machinelithosburguer. officer
Captain's House
Address: Rua Cap. Lima, 124, Santo Amaro
Phone: 3222-9755
Instagram: @casacapitao
Enoteca By the sea
Address: ave. Manoel Borba 338, Carmo, Olinda
Phone: 99969.7474
Instagram: @casadovinho_almare
Healthy cooking – Amanda Furtado
Address: ave. Ing. Domingos Ferreira, 2215, Boa Viagem
Phone: 99305-7286
Instagram: @cozinhaamandafurtado
Douro inside
Address: ave. Republic of Lebanon, 251, Pina
Phone: 3132-3554
Instagram: @douroinristorante
Duke Coffee
Address: Rua Duque de Caxias, 204, Santo Antônio
Phone: 3224-0975
Instagram: @duquecafelanchonete
We Coffee
Address: Domingos Ferreira, 1274, Loja 16, Pina
Phone: 3071-9788
Instagram: @ eme.cafe
Among friends the goat
Address: Rua Marquês de Valença, 50, Boa Viagem and Rua da Hora, 695, Espinheiro
Phone: 3222-6705
Instagram: @entreamigosbode
Beach with friends
Address: Av. Bon Voyage, 760
Phone: 3127-2510
Instagram: @praiaentreamigosoficial
Ester restaurant
Address: Rua dos Arcos, 116, Poço da Panela
Instagram: @ esther.ristorante
Fabbrique Pastifício
Address: Estrada Real do Poço, s / n, Poço da Panela
Phone: 3204-2099
Instagram: @fabrique
Giuliano family
Address: ave. Ing. Domingos Ferreira, 3972, Boa Viagem
Phone: 99201-4115
Instagram: @familyjuliano
Bistro fjords
Address: Rua da Aurora, 1583, Santo Amaro
Phone: 3031-1775
Instagram: @fiordesbistro
Bakery 1121
Addresses: ave. Councilor Rosa e Silva, 1121, Aflitos and Av. Conselheiro Aguiar, 323, Boa Viagem
Phone: 3204-1822
Instagram: @ forneria1121
Orchard
Address: Av. Santos Dumont, 99, thank you
Phone: 4101-1814
Instagram: @fruttetocozinha
Gård Contemporary Cuisine
Address: Estrada das Ubaias, 286 – Casa Forte
Instagram: @gardrecife
JoJo creative sushi
Address: Av. Conselheiro Aguiar, 802 – Boa Viagem
Phone: 99621-3466
Instagram: @jojosushi
Jolu Sushi (Candles)
Address: Av. Bernardo Vieira de Melo, 4257 – Candeias
Phone: 97109-0620
Instagram: @jolusushi
Jolu Sushi (Pina)
Address: Rua Cap. Rebelinho, 734 – Pina
Phone: 97109-0620
Instagram: @jolusushi
Kinay Temakeria
Address: R. Serinhaém, 12 – Boa Viagem
Phone: 3072-7750
Instagram: @kinaytemakeria
Kinay Temakeria (yellow house)
Address: Rua Conselheiro Nabuco, 190 – Casa Amarela
Phone: 3048-2178
Instagram: @kinaytemakeria
Kinay Temakeria (Caxangá)
Address: Rua Manoel Azevedo 484 – Caxangá
Phone: 3314-2227
Instagram: @kinaytemakeria
Home
Address: Av. 17 August 1893 – Parnamirim
Instagram: @lacasarecife
Livraria Jaqueira (ancient Recife)
Address: R. Me. Di Dio, 110 – Recife
Phone: 3265-9455
Instagram: @ livraria.jaqueira
Representative
Address: Av. Ing. Domingos Ferreira, 1910 – Have a good trip
Phone: 3205-8455
Instagram: @mangairistoranti
MIA Café
Address: R. do Apolo, 182 – Recife
Phone: 98127-4413
Instagram: @ mia.182cafe
Mingus Ze Maria
Address: R. dos Arcos, 31 – Poço da Panela
Phone: 3034-0996
Instagram: @modiglianibistro
Modigliani Bistro
Address: Rua do Atlântico, 102 – Boa Viagem
Phone: 99232-5656
Instagram: @minguszemaria
Mooo Sandwich Bar
Address: R. Carlos Pereira Falcão, 311 – Boa Viagem
Phone: 99475-0204
Instagram: @queromooo
Seafood ship
Address: Av. Ing. Domingos Ferreira, 1910 – Have a good trip
Phone: 3205-8456
Instagram: @naurestaurante
Burger ship
Address: R. Ascendino Neves, 28 – Torre
Phone: 3877-7800
Instagram: @naveburgers
Nemo
Address: Rua da Harmonia, 738 – Casa Amarela
Phone: 4007-2684
Instagram: @ siganemo.recife
Taste laboratory
Address: R. do Amparo, 335 – Amparo
Phone: 3429-3331
Instagram: @officesaborpe
Olegária Informal Cuisine
Address: R. Joaquim Xavier de Andrade, 72 – Poço da Panela
Phone: 98121-9898
Instagram: @olegariacozinhainformal
Pisani
Address: Avenida Conselheiro Aguiar, 355 Porto Fino
Phone: 3204-3195
Instagram: @ siganemo.recife
Emperor restaurant
Address: Rua da Harmonia, 738 – Casa Amarela
Phone: 4007-2684
Instagram: @pissanirecife
Santa Chiara (Madalena)
Address: R. Pessoa de Melo, 299 – Madalena
Phone: 3129-6767
Instagram: @ siganemo.recife
Seu Luna Restaurant (Ipsep)
Address: Rua Saldanha Marinho, 645 – Ipsep
Phone: 3339-0012
Instagram: @seulunaristorante
Tuscany Trattoria
Address: R. Pereira da Costa, 80 – Pina
Phone: 3314-7071
Instagram: @toscanatrattoria
A guy
Address: Rua da Harmonia, 738 – Casa Amarela
Phone: 4007-2684
Instagram: @ siganemo.recife
The balcony of the rooster
Address: R. da Hora, 255 – Espinheiro
Phone: 3426-5751
Instagram: @untalresto
Vast
Address: 1st Floor Shopping Recife, R. Padre Carapuceiro, 777 – Boa Viagem
Phone: 3038-7080
Instagram: @vastoristorante
Twenty seven
Address: Av. Conselheiro Aguiar, 2775 – Boa Viagem
Phone: 98199-7443
Instagram: @ 27pizzeriaebuffet
Original burger from Vila Torre
Address: R. José Bonifácio, 481 – Torre, Recife
Phone: 3076-0952
Instagram: @vilatorreoriginalburger
Yugo Premium
Address: R. Ribeiro de Brito – Boa Viagem
Instagram: @ yugo.premium
See also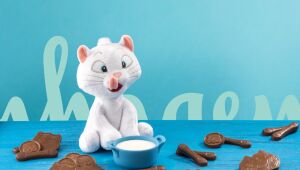 Children's day
Kopenhagen launches a campaign to create emotional memories on this Children's Day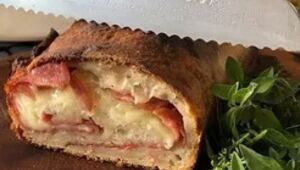 Training
Arvo Ateliê offers new courses in October